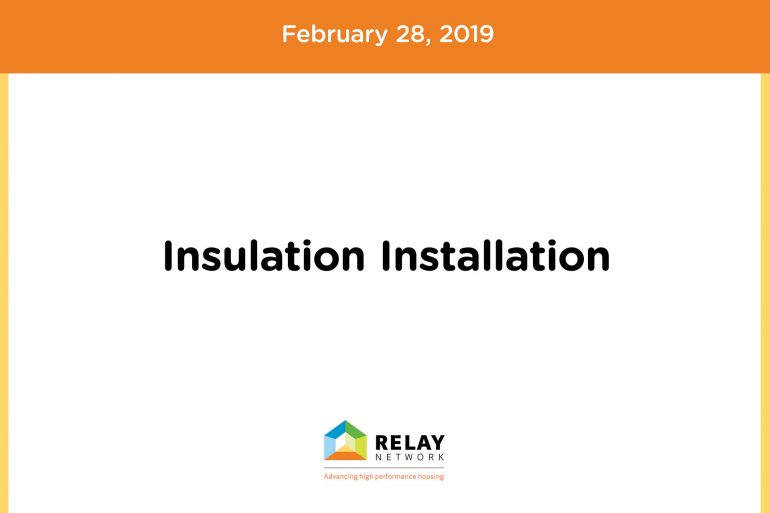 In this Relay February Community of Practice Discussion we will be covering the topic of insulation installation. Our conversation will touch on:
Prepping for installation
Reviewing and measuring insulation
Insulation grading
This should be interesting for anyone who works with HERS ratings, National Green Building Standards and general QA/QC with insulation.
This February COP discussed insulation installation and was hosted by Green Coast Enterprises, on Thursday, February 28th. They provided information on how to prepare an area for insulation, determine the quality of installation, and confirm the R-Value.